RE: [GRUEDORF] Grue's Sully Updates Thread
Today on "What's Grue Done This Week He Can Talk About?"
So, one of my side projects is autobard.org, which is a fun word-based art project I work on with xn--Brianne Tank Hughes-ie6kza on monday evenings.
Tonight we created a "dictionary unbullshifier" script to clean up a word list we found and decipher those cryptic 'p.p. & a.' type things you see in the parts of speech indicator. I think this would become "past participle" and "adverb" in the "actually is:" boxes, but I'm not the Master Linguist so we'll find out next time when Bri and I work through the list!
Of note though is that there's definitely a lot of human error in this dictionary! Did you know there's no ISO standard for english and errors enter datasets all the time?!
Also Bri is very fond of saying "Parts of speech are all made up."
Anyways: Why are we doing this?
…We'll tell you later!
(This is what the form looks like:)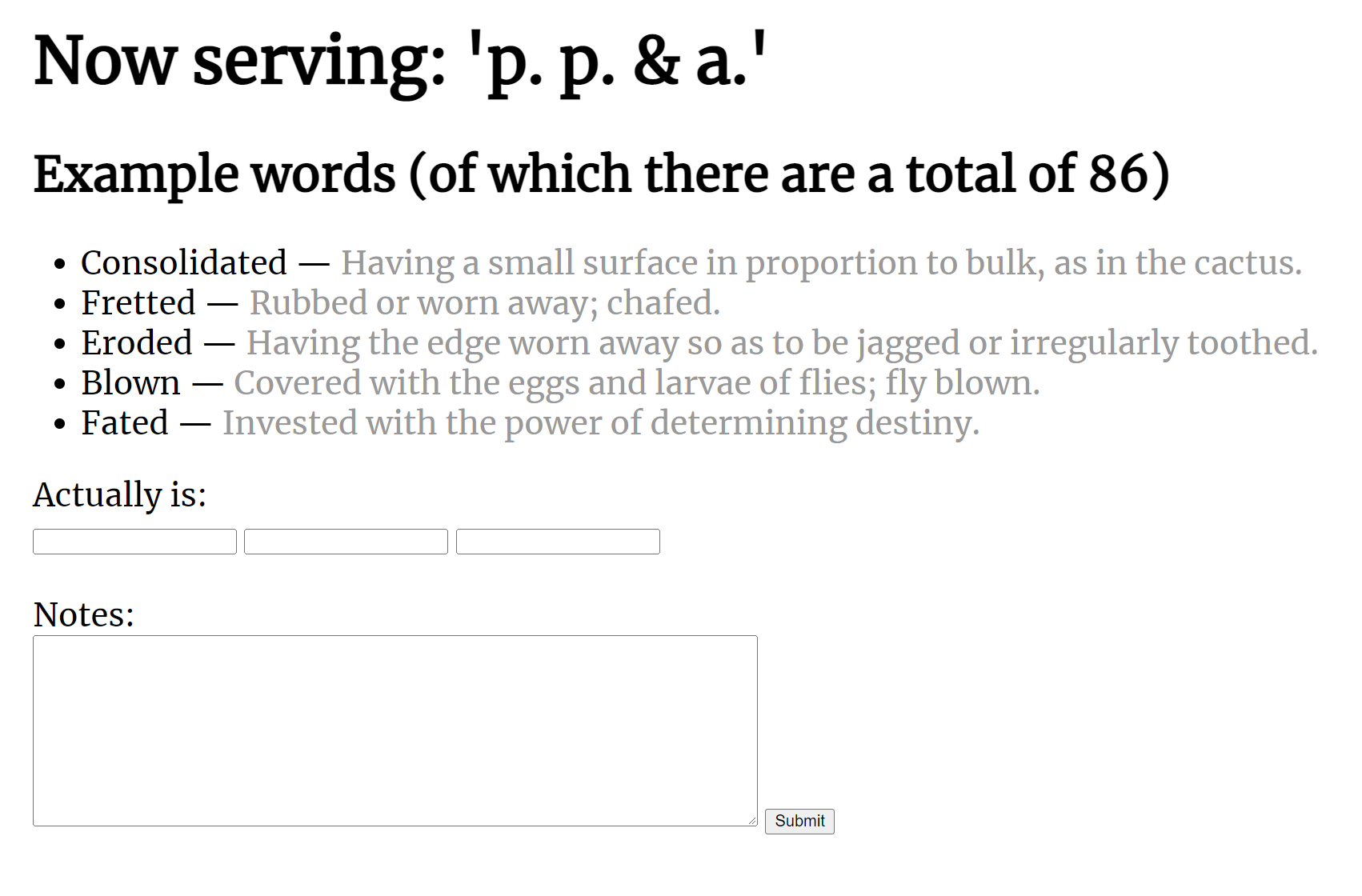 posted in Blogs