RE: Rysen's Devlog
Sooo…I debated really hard whether or not I wanted to write about this because it's pretty damn cheezy, but, after some thought, well…what the hell, it's kind of a cool story.
Early last year, before everything shut down, I had made the decision to ask my fiancee to be my wife. (Spoiler, obviously she said yes :P)
Wanting to make this as special as I possibly could, I thought long and hard about what was both uniquely me, and something I know she would love.
A little backstory is that we have two bunnies that are our fur babies. They free roam most of the time, and are just really special to both of us. I knew I wanted them involved somehow, but unfortunately bunnies aren't really super easy to train and kinda do their own thing.
So I thought about ways I COULD get them involved.
And that's when it hit me.
What else is uniquely me? I make video games. Or least know how to. Shut down came and she was spending all her time at home. She's a nursing student and all her classes went online. I knew I wasn't going to have much time to work on this project, so I didn't have time to learn something new. Even though I had a bit of experience with GameMaker Studio now, I knew I needed to use something that I was VERY familiar with and could whip up something rather quickly, but not rushed.
Long story short, I used Verge to ask my Fiancee to marry me.
She's a big fan of Paper Mario games, so I made an extremely short RPG starring our two bunnies.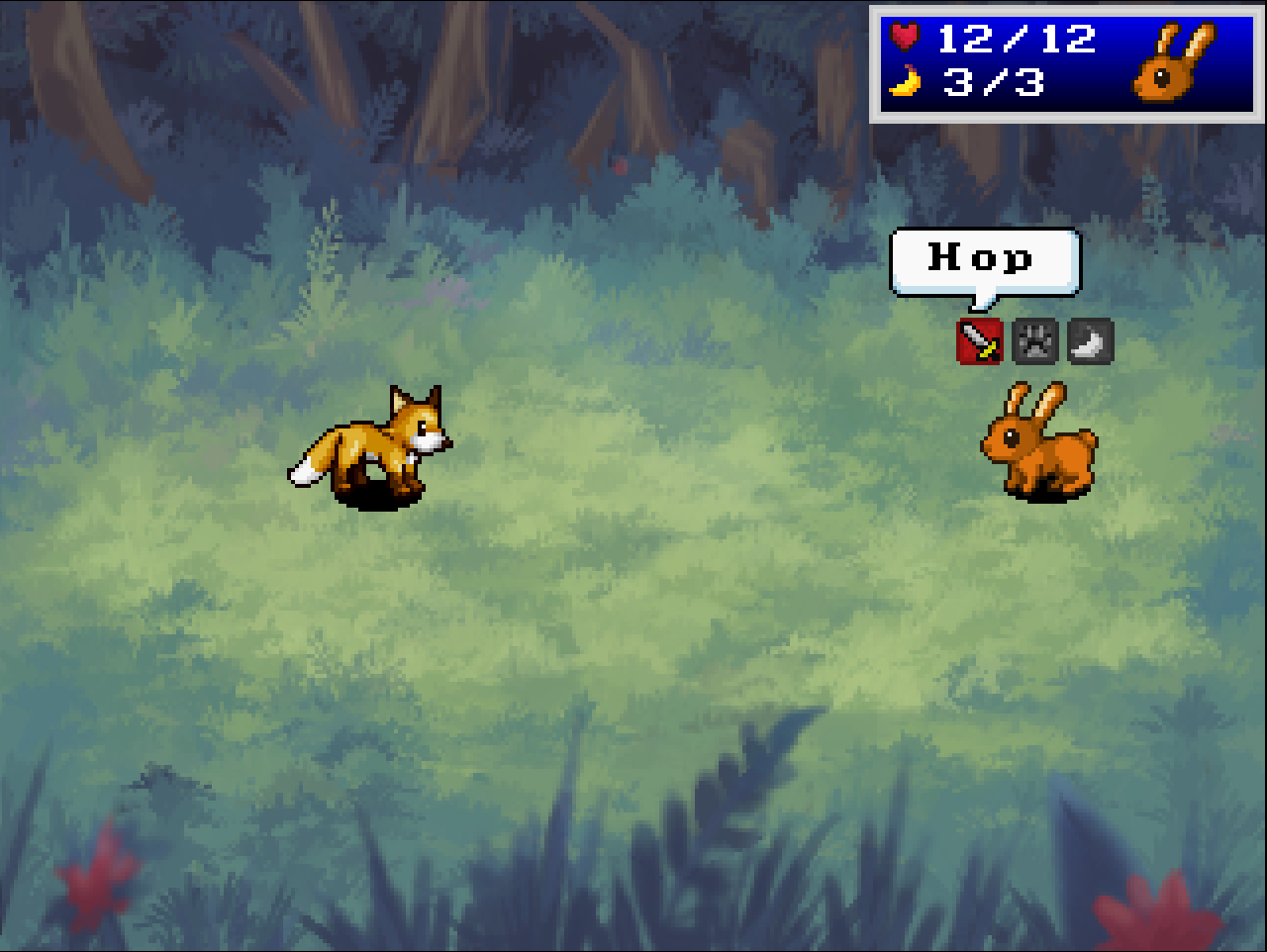 This was basically a really short adventure where she played as our boy bunny Mr.Meadow, trying to save his bunny wife, Mystery, from the jaws of an evil Wolf and his fox gang that want to eat her.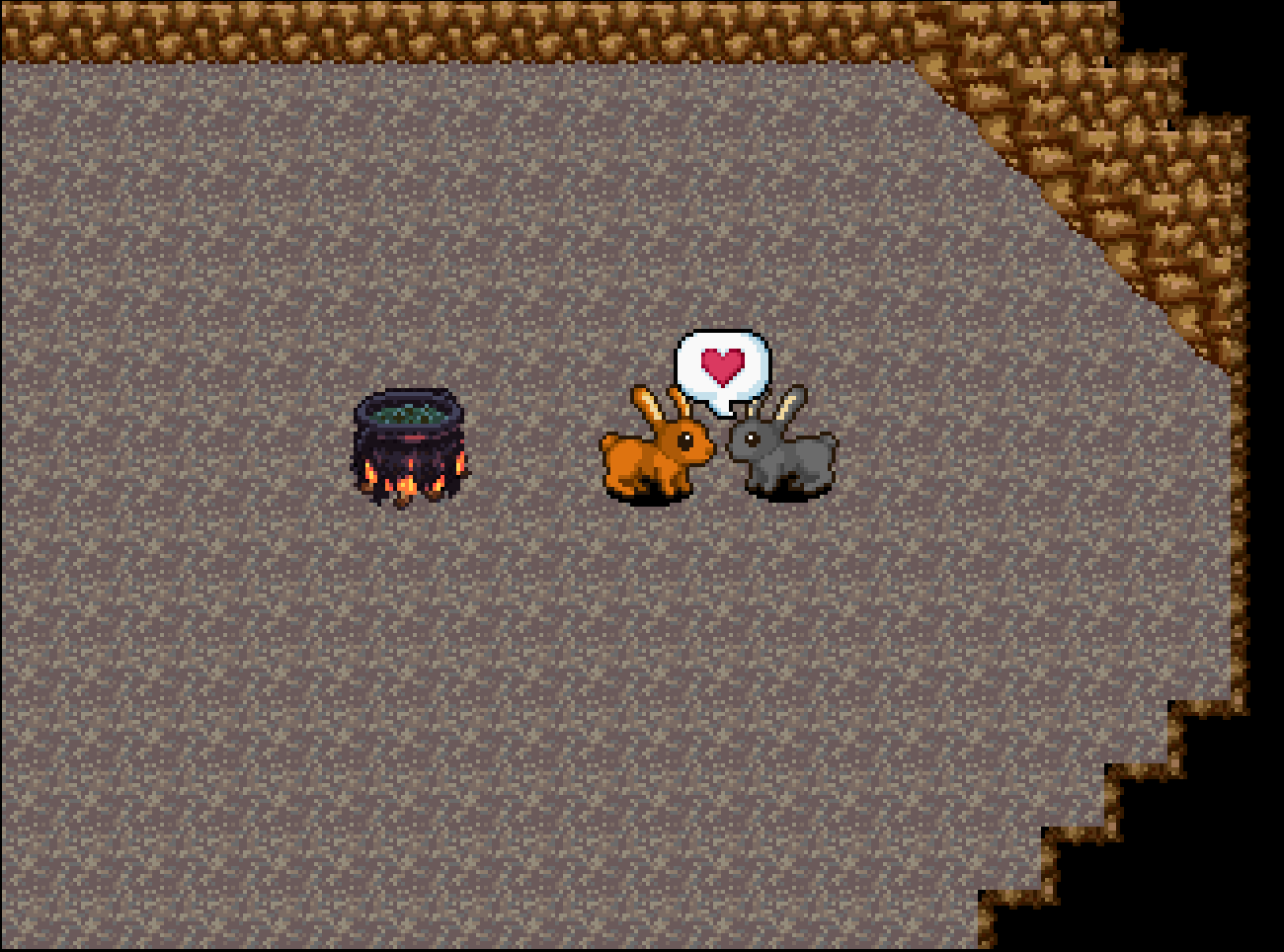 It features a really basic battle system, and like 3 maps as I didn't want it to be toooo long. So I would stay up late after she went to bed, the odd time she would leave the house, and busted my but to get this finished. Luckily, I had a bunch of assets already. All the tiles I had made previously for another project. While the animals I found from a random Japanese game I found on Spriters resource. I did try my hand at it, but I couldn't get the hopping just right, but I did edit them a decent amount as they only had a few walking frames.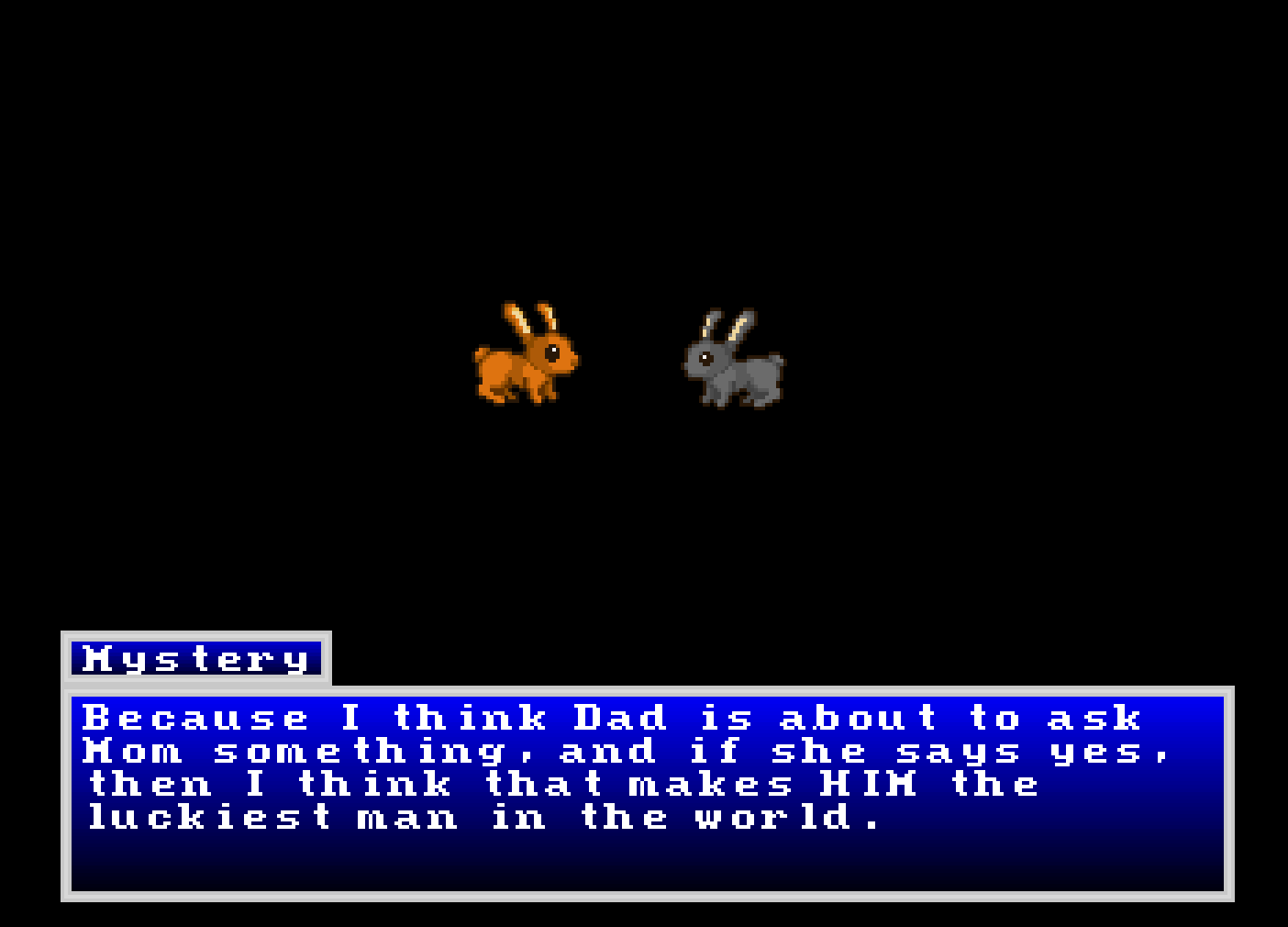 I learned how to turn the light off of my web cam and on the night of our anniversary, before going out for dinner, I was able to record the whole thing. While I'd love to share, I know she'd kill me cause she was kind of a blubbering mess, haha. It was very cute though.
Anyway, I just wanted to share and as damn cheezy as it is, maybe people will like the story.

posted in Gruedorf
R