Hi friends!
Here is what I've been up to on hobby projects since my last update:
A little progress on Boxfort. I've started embarking on the Inventory feature.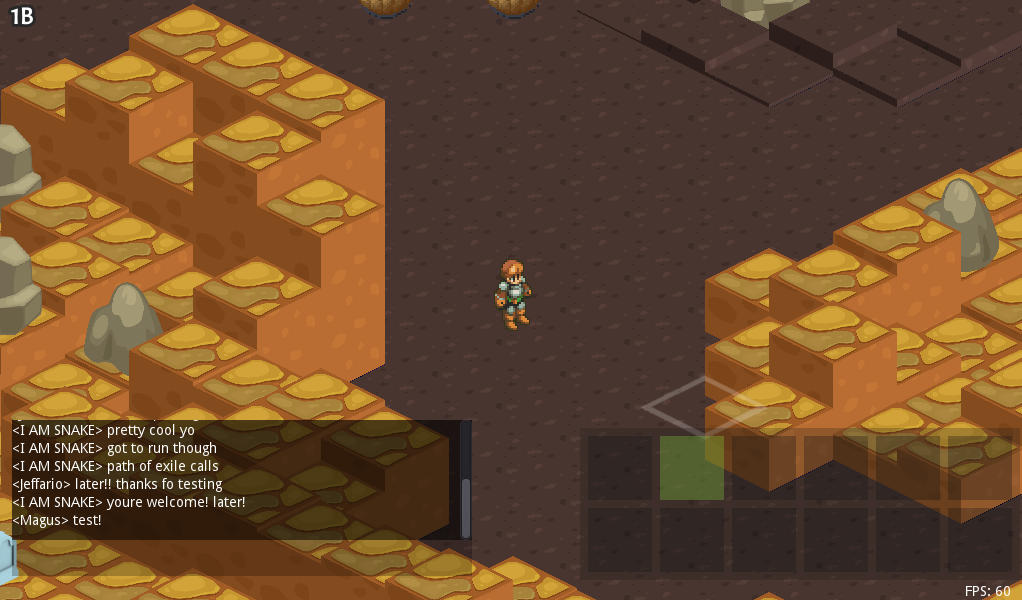 Now when pressing Tab, the inventory is visible on the screen in the bottom right. When mousing over a particular slot, it will be highlighted. This should lead into a similar system for equipping items.
This is only client-side work so far; eventually I will need to figure out where this data is handled on the internet, which will probably be on the RESTful API.
On other projects: I help @Hatchet with some of his projects, like Mannux! We have been scheming bringing Mannux to Godot, and I'm laying the foundation for us to move rapidly later. Pretty rough right now, no actual code has been written yet, but things are starting to visually be there.
It's alive! I've also managed to get some sprites animating.
Here's Tabby Breathing!
And here she is running!
Keep on gamedeving, friends!