I have been on vacation since last friday, which was my birthday, so yay? Unfortunately vacation usually means I get less work on games done, and more family time, although I was able to get some gamedev time in too. Even more unfortunately, this past week has been pretty emotional, due to the passing of one of our cats. But life goes on, as they say.
I was able to do some significant changes to the final boss battle which should make it a little more fun to play, and won't just kick you to the ending immediately after. I have added some statistics to the credits sequence so you'll be able to see how many of each enemy you killed, just for giggles. I've also done some map work, editing around several maps, and about half completed a brand new one: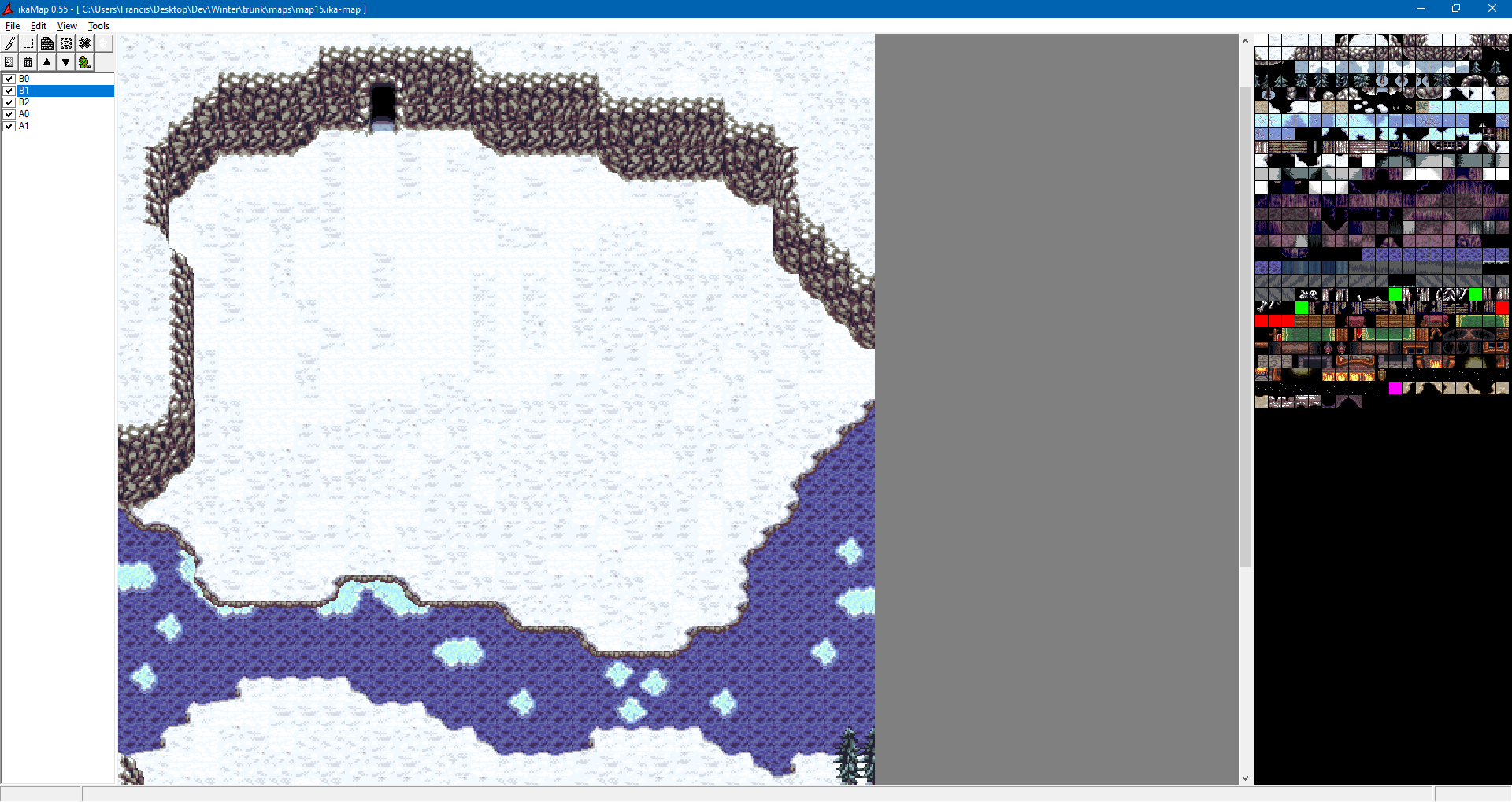 About 4 or so maps to go, and two of them are fairly small. The end is rapidly coming into sight, but there's still good chunk of work left to do. I need to give every map its own unique name to display in the automap and menu screen, and I will be working on a way for the player to edit controls in game rather than have to manually edit a text file. Preferably I can allow both keyboard and gamepad controls at the same time - I did it for Mannux before. Joy!