Bout time for another update I think.
So I got the 3d movement and spawn/exit location picking working ish just after the last post, so now you can see what it'll look like in game: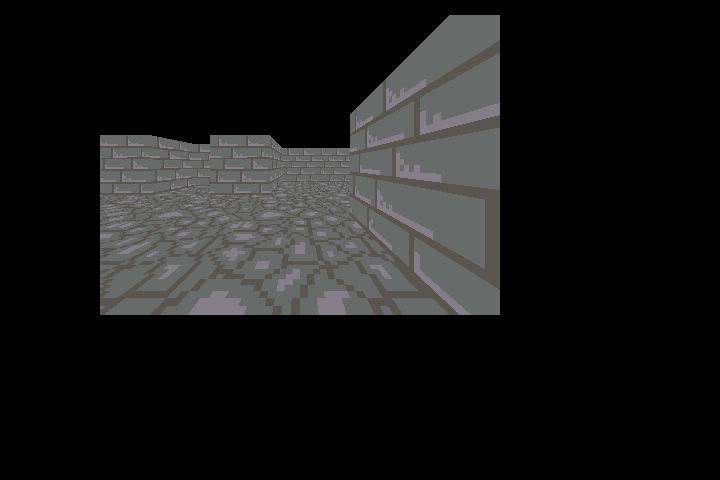 Yes movement works.
Then I also made the map look much better too with map zoom and scrolling buttons: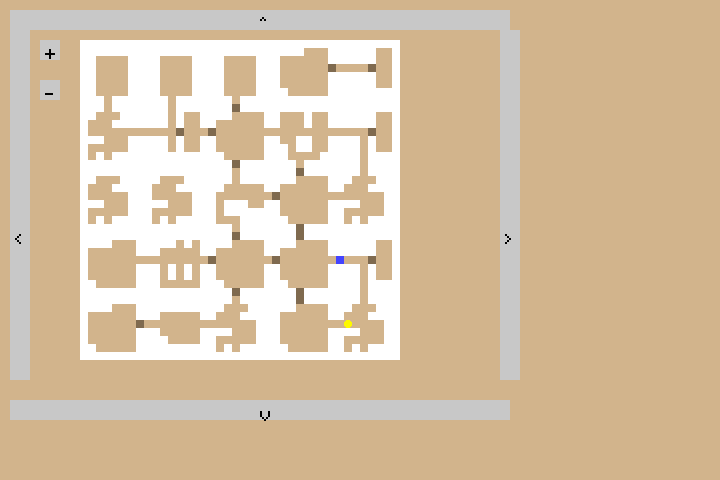 The reason I say the entry/exit location picking works-ish is because I'm not really satisfied with the location selection, basically right now it just chooses the tile, then loops through the tile to select the nearest "open" square, it does this because I didn't bother to have it track which tiles have the spawn/exit values in them, so right now it'll end up putting the player and the exit into the middle of a hallway.
You can see the player as the yellow circle on the above map, and the exit as the blue square.
I've thought about potentially having the map track/only update if you've seen an area, but that seems like potentially scope creep I don't know that I care for, so I'll probably look into that after I get enemies and combat working, since that's like the next things required to make this actually be a game.
I think next time I'll try to have more UI figured out, not sure I'll do inventory, but at least the scrolling text showing what happened, or what is going on would be nice to have so I can potentially have debug printing in there instead of to console.
I may also see if I can set up a jenkins job to build this as well, since I already have a jenkins semi-working on my laptop, it has bad uptime, but if it works to build Linux, no problems there, then I might take a break from dev on this project to work on making a docker image to build windows builds from linux, which would be helpful so I can just press buttons to get both builds of this project. Since I plan on chunking this project out commercially prior to finishing up my game engine project.