And consider the random walk method of improving connectivity and ensuring more of the map is connected to the rest working!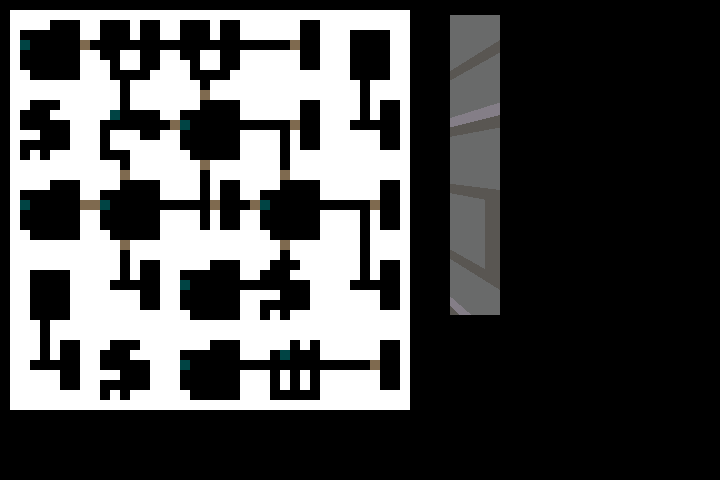 Much better connectivity and much better variety in terms of which direction the halls cross each other.
One caveat to this is that if no tile is found, then the default tile with no connections is used, that might be a problem since that can block off paths that may be wanted. Not sure if I want to make the default wang tile be completely connected or not, but that would prevent any blockages for sure, so then at least if spawn and stairway down are both on the random walk, then they will be connected.
I also have 3d rendering working for floors/walls, but not really any of the other tile types.
Issue is that I haven't done the player spawning yet, so you just spawn in the wall at 0,0, and can't move out of there.