Alright I actually have some progress to mention now! Decided that instead of trying to keep a weekly cadence, I'd do better by matching my posting with when I have things to post about, and that way I can try to use this to help keep my progress momentum at times instead of as a weekly workitem/todo list task that needs to be completed, it can be instead a "Hey I did xyz and I'm excited about it" kind of thing.
So first: I split the 3D lighting bullet for my 0.0.1 release into multiple parts, I didn't have any 3d point lighting or anything implemented yet, and was looking into IBL.
So I split the IBL out to 0.0.2, which was the pain part, and I"m working on representing 3d lighting data in the scene via ECS, as well as filtering out that data to the render thread when needed. And Lua bindings for adding that stuff to the scene.
That all works, only issue is I think in shaders or something.
Behold what a point light looks like with the same cube I had before: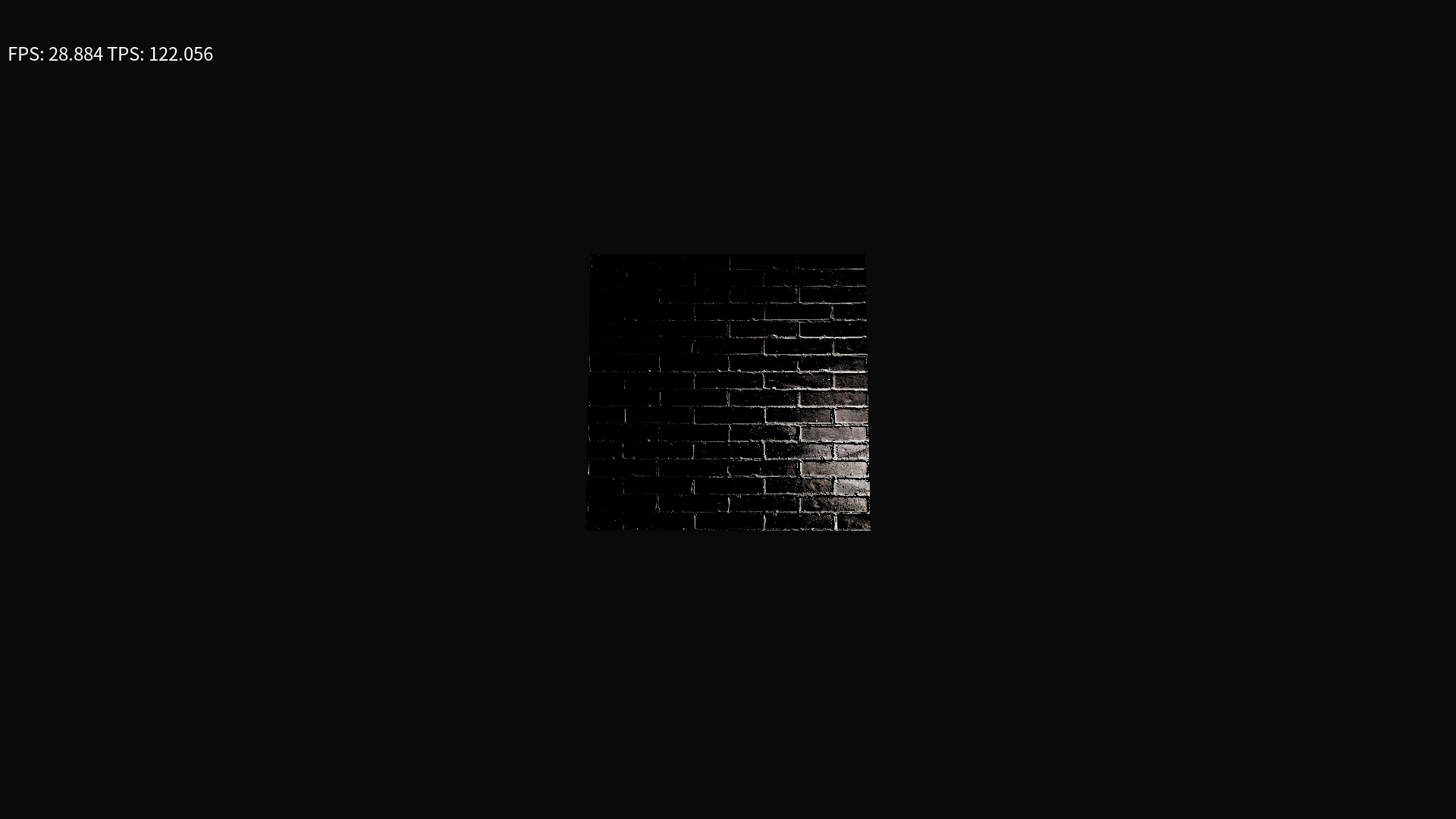 Notice anything strange going on here?
Let's ignore the FPS: 28.884 part for now


It's in black and white or something for some reason!
Now I tested by having my shader output just "Diffuse" directly, so the diffuse texture is set up properly, so my guess is some issue with metallic, roughness, or normal shaders maybe? Not entirely sure.
I will say this would be a dope shader for a horror game, so I'm not entirely out of business here, but also I'm not convinced that the normal map is the right way round either.
Need to get renderdoc install on my Linux machine from the AUR so I can see the different textures, etc and try to figure out what's going on.