So in-between when I wrote that post and now, I've fixed my crashing, split the textures and fonts to load the data in the update thread, but load the textures to the GPU in the render thread, and added screenshot functionality to my engine.
So behold, I have an FPS counter which keeps track of how often the render thread runs per second, as well as a TPS (Ticks Per Second) counter which counts how often the update thread runs per second, locked at about 60TPS.
Also I have a console that has working text input.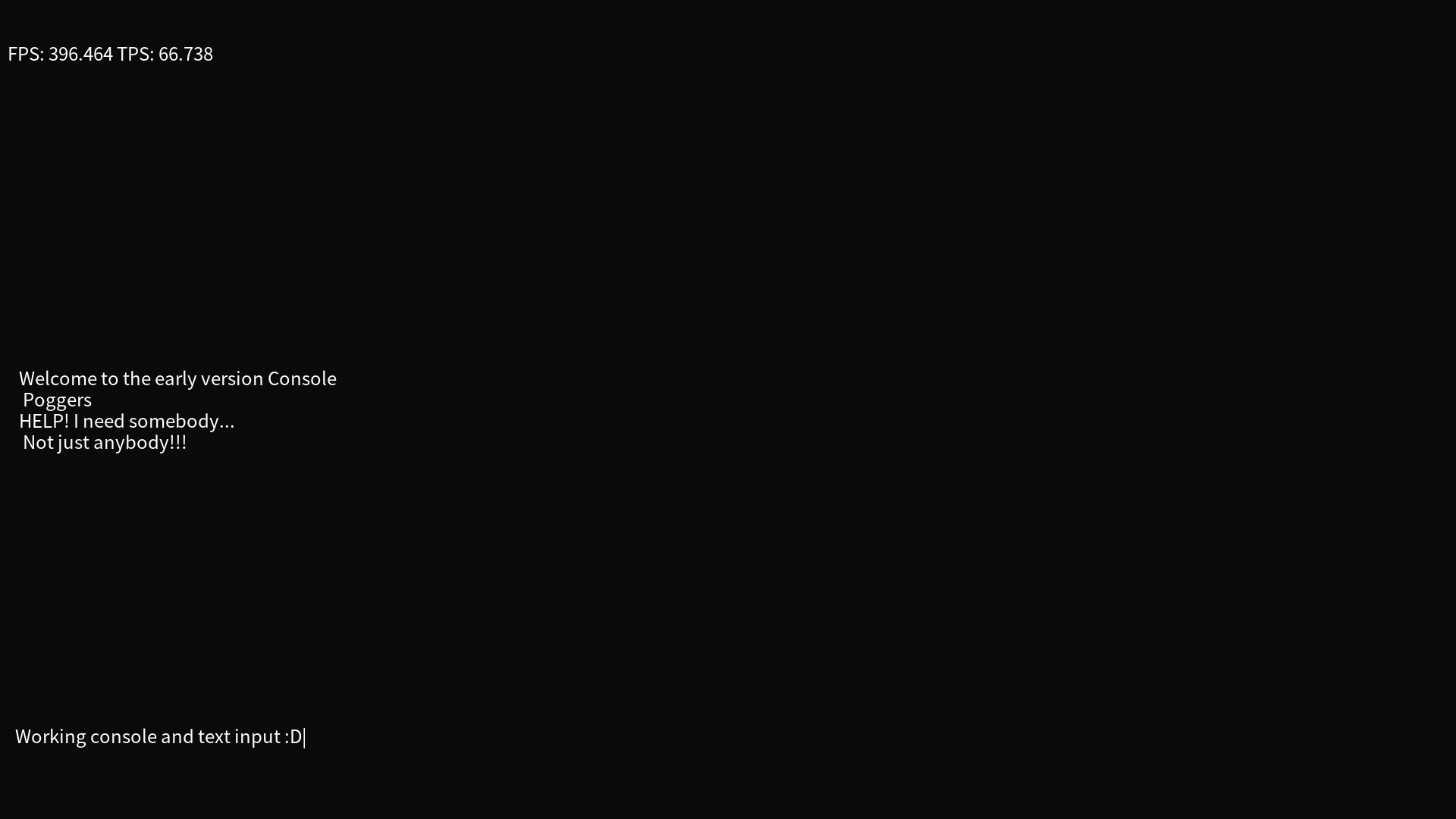 I promise the texture rendering works too, I just was too excited from getting both my crashing issue and the new screenshot feature working that I decided I didn't feel like throwing a texture in there.
I'd say today has been a productive day


Maybe next week I'll have buttons and graphics to show off more of.